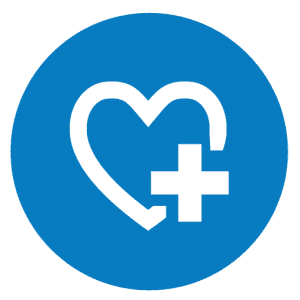 ……………………………..Main Street Medical Monthly Digest ……………………………….
By: Shelby Rolfe September 2019
Dr.Todd Young of Springdale, NL is bringing the world of Health Care in Newfoundland and Labrador something it has never seen before. MEDICURO – Newfoundland and Labradors very first virtual clinic.
MEDICURO is a branch of Springdale's own Main Street Medical Clinic. This app offers health care for those who simply do not have the time to sit and wait in emergency rooms or walk-in clinics, but still need access to medical care, whether it be a physician, nurse or even a health and wellness educator.
HOW IT WORKS
It may seem complicated, but using the MEDICURO services couldn't be easier. All you have to do is follow these steps:
Click here to fill out the form and request an appointment via email. A team member will email you back shortly with an appointment date and time.
After you receive your appointment, click here to download the MEDICURO app to your smartphone, tablet, laptop, or any other device with a camera through iOS or Android for free.
When logging into your appointment, make sure you have a strong wifi connection, or if you are using a mobile device you can turn on your mobile data.
Easily connect with a physician from the comfort of your own home!
For more information please email infor@medicuro.ca
FAQ's
• How much does this service cost?
The MEDICURO app is free to download on the app store/ google play, however visit pricing is as follows:
Same Day Appointment: $39.00/Visit (Tax Included)
You may also opt for monthly plans with unlimited monthly visits
Individual $29.00/Month
Family: $39.00/Month (2-4 family members) of $49.00/Month (5+ family members)
Click this link and select the "Pricing" tab in the top right hand side of the screen to find out more and to view our available Business/Corporate Plans.
• Can I get a new prescription or a refill of my current prescription through this service?
Yes! During your appointment your doctor can prescribe you a new medication as well as refill a pre-existing prescription.
Let your doctor know what pharmacy you choose to go to and we can arrange for your prescription to be sent there. All you have to do is pick it up!
•What do these online visits offer compared to a regular office appointment in a clinic or emergency room?
Through MEDICURO your doctor can assess and diagnose most common issues safely and accurately, just the same as if you were seeing your doctor in person, but without the long waiting periods and waiting room congestion! You can even request prescription refills and acquire sick notes for school or work if necessary.
What MEDICURO Is Doing For Our Province
Medicuro is providing an easy way for people to see a medical professional without having to compromise their schedule to wait at an office all day. Medicuro allows people to not have to take time off of work, find a babysitter or get in the way of weekend plans at the cabin, by providing Health Care anywhere on the island with just the click of a button. This service is especially useful for those who do not have a family doctor or live too far away from their usual family doctor or their nearest emergency room – a common problem here in Newfoundland.
This service is especially helpful for those who have limited mobility and find it difficult having to travel to a hospital or walk in clinic, or for those who want to decrease the risk of catching an illness while waiting long periods of time in a crowded waiting room.